Cooking with Daddy is a cooking school for you and up to 15 of your friends or colleagues. The idea is that you come into our kitchens and work with our chefs to produce a 4 or 5 course menu.
You will have the opportunity to discuss the dishes on your menu, get culinary tips that will help you in the future… and just have fun in the kitchen, at the market and around the table.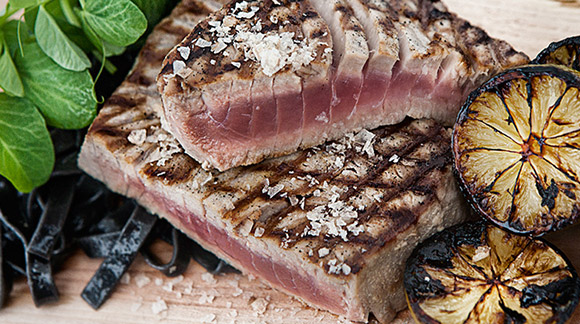 We have various themes: Italian, French, Nordic, Pan Pacific and Beginners. If you have something particular in mind, you can also create your own unique theme. It is all up to you.
Cooking with daddy is perfect for a team building exercise with your colleagues, a stag party or just a fun evening with your friends. We can provide the wine and beer – or you can bring your own.
Prices start at 500 kr. per person.