A con- or nonfirmation is usually the first formal event in a teenager's life. They are very exciting and should be lots of fun, but can also be tricky as the stress on these young people to make the right decisions up to this big day can be hard on them.
The menu for this event should be something both the parents and the teenager agree on. We have extensive experience with con- and nonfirmations and create tailor made menus for every taste to guarantee a successful event for all involved.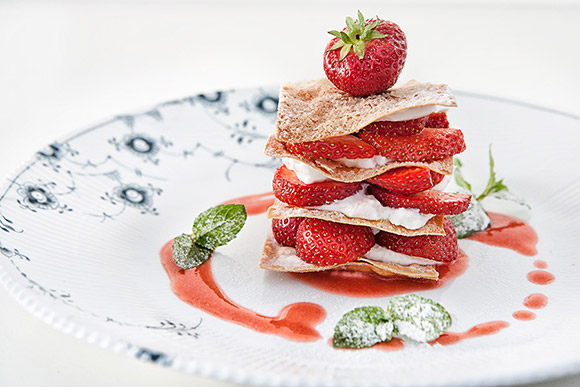 Menu Example (just one of many possibilities)
DKK 350 per person
Liquorice marinated salmon served with a horseradish and lemon flavoured cream cheese, mesculin salad, cucumber carpaccio, cherry tomato, watercress and curry oil
Slices of pink roasted veal rump served with a grain mustard cream sauce
Thyme and rosemary marinated leg of lamb with pomme dauphinoise
Bornholm chicken breast filled with spinach and mushroom soufflé
Haricot verts with toasted almonds and garlic
Baked aubergine salad with garlic and parsley
Roasted fennel and bell pepper with rocket
Mesculin salad with baby mozzarella and cherry tomato
White chocolate and coconut mousse
Valrhona dark chocolate cake
Homemade daim cake
Crème brûlée with rhubarb
Sliced seasonal fruit and raspberry sauce
Served at Oliver's confirmation.