"I was married by a judge, but should have asked for a jury," said Groucho Marx.
There are lots of funny marriage quotes. However, there is no doubt that the wedding day is probably the most important party you'll ever have to organize. Everything should be perfect so that the day will be enjoyed by everybody, and most importantly by the bride and groom.
Harvest Catering can offer you a professional service from the early planning stage all the way through to the brunch the day after your wedding. Our team will take care of all the small details and make sure your wedding is a gastronomic delight and as stress free as possible.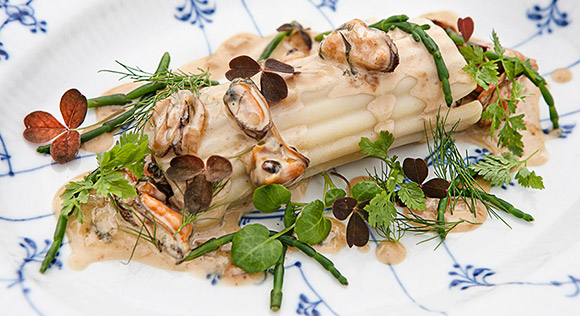 Menu Example (just one of many possibilities)
DKK 380 per person
Lumpfish caviar served on homemade wheat crackers with crème fraiche, yellow fin tuna sashimi topped with pickled seaweed and ginger, pea and mint puree with virgin lobster and pea sprouts
Beef fillet roasted pink served on burnt cauliflower puree with baby leeks, buttered asparagus, new Danish potatoes and a red wine/truffle glace
Rhubarb crème brûlée and Valrhona chocolate tart served with vanilla parfait and fresh raspberries
Served at Emilie & Morten's wedding.